Welcome to ABHTI
---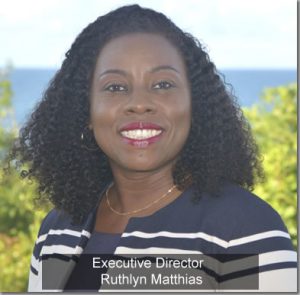 "We are what we repeatedly do. Excellence then, is not a single act, but a habit."
-Aristotle
The great philosopher, Aristotle, expressed aptly the important role of the Antigua & Barbuda Hospitality Institute (ABHTI) in preparing men and women for "excellence in tourism and hospitality." This is indeed our motto.
At the institute we provide students with a dynamic and creative learning environment that exposes them to the theoretical and practical aspects of the hospitality and tourism industry. Students benefit from classroom interactions, field trips to various hotels and resorts, as well as internships. We are gratified to know that ABHTI offers education plus experience.
Students at the ABHTI thrive through a social and academic community that encourages innovation, involvement, support and mutual respect. Classroom experiences and instruction are created by lecturers, who are carefully chosen to impart knowledge, and who understand the importance of doing so by utilising the most relevant and timely content and methods. Our programs meet the standards set by the Caribbean Tourism Learning System (CTLS), developed by the Caribbean Tourism Organization (CTO).
We understand that the process of learning about hospitality and tourism does not end with us and we would not want it to. In our aim to create an attitude of excellence in our students, we also ensure that opportunities for growth and development are available through the partnerships, which we are developing with other tertiary institutions around the world.
As the Executive Director of the institute, I am delighted to be associated with the only institute of its kind on island, that supports the upcoming movers and shakers of the hospitality industry. I am also happy to know that we are here to serve the OECS and beyond. I can assure you, that we will work to ensure, that every student who passes through our halls, gets the excellent service and experience required. Our graduates continue to build the industry locally and further a field in countries such as the Bahamas, Bermuda, France and even as far as the United Arab Emirates. This simply means that starting at ABHTI can open many doors and there are endless possibilities.
I look forward to serving and working with you as together as we will continue to build the ABHTI brand. I encourage you to explore our website and the many opportunities that await you.